January-February 2015 Newsletter Bullets
Posted almost 5 years ago by Regina Pommer
This announcement has 1 attachment:
---
Good Morning!
We would like to bring you up to date on what's new in your own backyard of Florida. In this newsletter you will find the following:
---
Contents:
From the Board of Directors

FNPN New Board Member

Legislative Update

Education Updates

Membership Update

Job Announcement

FNPN PAC Update

News You Can Use
---
Quote of the Month
"We keep moving forward, opening new doors, and doing new things, because we're curious and curiosity keeps leading us down new paths."
-Walt Disney
---
From the Board of Directors
As the upcoming year brings time for renewal, we hope you will consider your pledge to not only the FNPN, but your local organizations as well. This commitment needed is not only financial, but of a promise to remain engaged, whether by keeping abreast with the changes on the legislative front, or finding opportunities for education in your own back yard and around the state and nation. We ask all members to consider 'bringing a friend' to the registration table and helping to build our organizations to where they should be. With the numbers of Advanced Practice Nurses nearing 17,000 in Florida, we should have a strength that can overcome any push from our medical community. We MUST stand up and learn to feel empowered to push back, but do so with professionalism, wisdom and conviction. We hope you will let us nurture that side of you if you need it and engage those around you to do the same. Please be sure to contact us should you have questions about legislation, membership, education and more. Our Executive Assistant, Regina, is always available either by phone, computer and even skype!
---
FNPN New Board Members
As FNPN enters its twelfth year of advocacy and leadership in representing the Nurse Practitioners of Florida, we are pleased to announce the following officers that have officially been declared:
FNPN President
Janet DuBois, DNP, ARNP, FAANP
FNPN 2nd Vice-President Education
Arlene T. Wright, DNP, ARNP, FNP-BC
FNPN Treasurer
George Byron Peraza-smith, DNP, ARNP, GNP-BC, CNE
FNPN would like to thank all those members who took the time to vote in this year's annual election process. FNPN sincerely appreciates the willingness of those who chose to run for office, as well as our appreciation of the hard work of our nominations committee.
---
Legislation Update
Jean Aertker, DNP, ARNP,COHN-S, FAANP
1st Vice President - Legislative Affairs
The Florida Legislature will begin its 60 day annual Regular Session of passing new laws and regulations on March 3, 2015 and Adjournment Sine Die on May 1, 2015. Currently over 502 bills have been filed (1/22/15) and more to come. In the tradition of our legislative call to action to go to Tallahassee at the start of the new session, FNPN encourages all to join in FNA Advocacy Days 2015 is scheduled for March 24-25 in Tallahassee! 
Some hot interest bills for ARNPs are:
Controlled Substance?: A new bill content this year is HB 281 "Prescription Medication" by Rep. Cary Pigman (R-Sebring). This bill authorizes licensed phys ician assistants and ARNPs acting under direction of supervisory physician to order medication & controlled substances for administration in hospital settings. The Senate version of the bill has not been filed yet. For those of us in practice for many years, you may recall we had a line similar to this bill text in our old protocols about 1987 that stated: "Controlled substances may be *initiated by the ARNP only within the Facility in which he/she practices after appropriate Federal and State guidelines have been followed by the supervising physician, (* initiate: To implement that which has been prescribed by a practitioner licensed under chapter 458, 459, or F.S. where adherence to established protocol is required" Rule chapter 59s-4.001(11), F.A.C.... What happened to this phrase and rule we cannot determine, but there is no rule in place and sample protocols in the past few years dropped this line. It was intended to assist the CNM and CRNA in hospitals care for patients who need a CS medication ordered. This bill will hopefully address that again. We all agree, it's been 20 years+ of fighting for this prescribing ability and still no CS bill and we are the last state in the UNION without this authority. We just learned that even USVI NPs have this authority! Our message to Florida legislators is this: we are not asking for anything more than to use our education and training to our full scope of practice and adhere to the established legal and practice guidelines for medication prescribing.
Full Practice Authority: No new bill filed – yet. Our "train bill" that included FPA last year showed strong momentum last year and well will work harder this year to see new legislation filed to address ARNP full practice authority.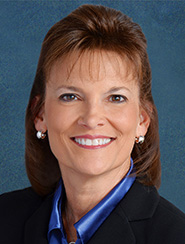 SB 476 - Florida Mental Health Act (Baker Act): A new bill by Senator Denise Grimsley was filed and is different than the last 3 failed attempts. The House companion bill is HB 335 Rep. Rene Plasencia: Requiring that a psychiatric-mental health advanced registered nurse practitioner hold a specified national certification; authorizing a psychiatric-mental health advanced registered nurse practitioner to approve the involuntary examination or release of a patient from a receiving facility, etc. As you know certified PMHNPs and certified psych RNS have been able to order involuntary admissions since 1992, but not do the required evaluation to release the order. PAs several years ago got an Attorney General opine to allow any licensed PA to admit as well. The bill needed is really to address the needs of patients in rural and smaller communities and this authority to admit should be provided by all ARNPs. We do support the intention to have only certified Psych ARNPs be able to release the order and provided for the transition out of the facility. FNPN has been working this past year very closely with the APNA and the Florida members to bring more information to legislators. This bill needs to be passed so to prevent such horrible tragedies as we saw recently on the west coast of Florida. We need more providers able to provide accessible mental health care, not restrict them.
Florida Center for Nursing: A gem of a creation that was started with grand funding but now needs funds to expand and grow. The FCN collects data and does lots of research on the impact that nursing has on health care in Florida and predications for our future. All nursing needs to contact their legislators to ask for funding sources to keep this going. Other professions have fully funded research centers, why not nursing? The largest health professional group in our state!
HB 111: Transitional Living Facilities. Florida – Prefiles Bills for 2015. This is the first one with NP issues, by Rep. Magar. Abstract: Transitional Living Facilities; Creates part XI, ch. 400, F.S., relating to transitional living facilities; provides requirements with respect to licensure, policies & procedures, client admission & care, screening of employees, recordkeeping, & safekeeping of client property & funds; provides penalties for violations. Creates NEW statutes relating to Transitional Living Facilities. Includes NEW language that Authorizes NPs to order and treat patients in this setting. Authorizes NPs to certify that someone is a danger to themselves or others (patients cannot be admitted to TLFs in this instance.)...If determined that self-administration of medication is a goal, the client must be instructed in this by the physician, PA, or NP, unless they specify otherwise. Authorizes UAP to administer medications under RN supervision. Restraints must be ordered by a physician, PA, or NP. The aim of this bill is to provide the best care for persons who have brain or spinal cord injuries is to assist each person who has such an injury to achieve a higher level of independent functioning
Tele-Health (AKA Tele-Medicine) bills will definitely be targeted this year but none filed yet. Everyone has an opinion on telemedicine, but the language in bills to date seems more MD centric excluding other professionals who could offer this care to others. Most folks agree that telemedicine will have a needed place in how healthcare is delivered in our future. Telehealth will create better access in rural and underserved areas, as works as an alternative in many states. Several states embraced this technology years ago, but FL is still working through the 'politics' and methods for implementation. One good point is CMS is taking small steps that will allow for some reimbursement. As our population and healthcare needs grow, FL will need to find methods to handle more patients and NPs and others can use this technology now.
If you work in Telehealth now, or have a keen interest in it, please join on to our FNPN legislative committee. Email: FloridaNPNetwork@gmail.com
---
Education Updates:
Mar 29 AANP 2015 Health Policy Conference
Sunday, March 29, 2015 at 7:30am ET in Washington, DC
Please check for important educational opportunities posted on our website at www.fnpn.org.
---
Job Announcements!
There have been many new job postings around the state on our web site at www.fnpn.org for those of you that may have an interest. On our new website, the most recent postings are on the front page. A new feature will allow postings to be visible for 90 days. Please feel free to pass this along to your colleagues who may be interested in it as well, or who may have an interest in finding out more about our network. For those of you that have found jobs on our website, please be sure to let us know!
Do you know an employer who might find the FNPN Job posting a worthwhile site? If so, please be sure to tell them about the website and the fact that on average 20 or more jobs are posted each month. The traffic to our website is incredible and we have more and more folks seeking employment through this site than ever before. Let them know you saw it on the FNPN Website!
---
Membership Update
Pamela V Johnson MSN, ARNP, FNP-BC
Membership Chair
The Florida Nurse Practitioner Network (FNPN) is a non-profit organization created in 2003 to foster advanced education relating to clinical and legislative enhancement of Nurse Practitioners practicing throughout Florida. Ten years ago, our founders envisioned an organization that would provide opportunities for Advanced Practice Nurses in the State of Florida to network, thus sharing ideas and developing strategic plans to examine and maximize roles, as well as functions of Advanced Practice Nursing.
Today, Advanced Practice Nursing (APN) in Florida includes, Certified Registered Nurse Anesthetists, Certified Nurse Midwives, Clinical Nurse Specialist, and Advanced Registered Nurse Practitioners. Each Specialty group of Nurse Practitioner is title protected. Various statutes and rules direct professional scope of practice.
Nurse Practitioners own practices, partner with physicians & non-physicians in business, as well as through collaborative partnerships. We provide care to persons in hospitals, clinics, nursing homes, in private homes, mental health institutions, and outpatient surgical centers to name a few.
The National Institutes for Health, Agency for Healthcare Research and Quality, National Governors Associations, Kaiser Permanente, Florida's Tax Watch, and the Center for Medicare and Medicaid Services have acknowledged a need to maximize full practice authority of Advanced Practice Nurses in order to increase access of primary care services to the patients.
We believe professionalism begins during academic preparation of Advanced Practice Nurses. The Florida Nurse Practitioner Network provides seasoned clinicians and students the right vote and hold office. Legislation influenced by FNPN members affects federal and state laws relating to the practice of advanced nursing. Simply stated, dialog precedes vote and each vote is voice!
As clinicians, corporate executives, entrepreneurs, politicians, and patients – we make a difference. Students are our future. Nurse Practitioners are viable stakeholders within the healthcare industry. Deans, Directors, and Nursing faculty are asked to please share with their students the importance of becoming a member of the Florida Nurse Practitioner Network.
Advanced Practice Nurses throughout Florida are encouraged to UNITE as an individual or group member of the Florida Nurse Practitioner Network. Many voices can agree to disagree. In relationships we refer this this concept as having 'options.' We all need one another.
The Mission of the Florida Nurse Practitioner Network includes:
Encouraging networking between members throughout the state,

Providing educational and professional development for Nurse Practitioners,

Serving as a resource for nurse practitioners, their patients and other health care consumers,

Promoting excellence in practice, education, policy and research,

Providing legislative leadership and

Advocating for health policy.
FNPN's membership committee exists to advise on ways to increase and sustain members. WE exist to LISTEN to YOU! Post comments, email, or call FNPN membership committee at your leisure. Each member makes a difference!
Visit www.fnpn.org to become an individual or group member of the Florida Nurse Practitioner Network today!
FNPN PAC Update
Laureen M. Fleck, PhD,FNP-BC,CDE
Chairperson - Political Action Committee
As voters, we are in a position to support the candidate of our choice by promoting their campaign not only on Election Day but by participation and promotion of the candidate's campaign promises.
Advanced practice nurses in Florida have not been able to practice to the full extent of our scope of practice and education because of political restrictions imposed on us in the House and Senate.
Our PAC committee will be traveling throughout the state to raise money and participate in fund raising efforts to build OUR VOICE in the Florida political arena. We will also support the candidates that support our issues by monetary contributions to their campaigns.
We need your help! Money is Power!! A brilliant legislative session is expected and we are closer than ever to reach our goals. We have a lobbyist working with us. We are well informed and networked in Tallahassee. She keeps the constant flow of information current. We cannot achieve our goals with this disruption of policy and politics! Without you, your patients, family and community support we are invisible. Become a member of the FNPN PAC Committee.
Consider your commitment to our profession. We are ARNPs in private practice, hospital settings, colleges, universities and clinics throughout the state! We are YOU!
If each person in our membership donated $10 and asked 5 more people to donate $10 we would be on our way to political success! We have a following of over 8,000 ARNPs in Florida. We are solid, we are YOU!
To make a contribution please click here
---
FNPN PAC ALERT!!
CALLING ALL NURSE PRACTITIONERS, NURSES, CRNA'S, CNM'S, FAMILY AND FRIENDS! WE NEED YOUR HELP TO GET VOTERS TO THE POLLS FOR JANUARY 27TH REPUBLICAN PRIMARY ELECTION!
FNPN ENDORSES: CYNDI STEVENSEN
House District 17
FNPN ENDORSES: PAUL RENNER
House District 24
FNPN ENDORSES: TRAVIS HUTSON
State Senator for District 6
---
Around the State and Around the Nation
FNPN 2015 Conference
The conference committee is setting the stage for our 2015 conference that we hope will be bigger and better than previous. We are reaching out to the group leaders throughout the state to join forces to create an epic event. Please contact me with ideas, suggestions etc.
Arlene Wright, DNP, ARNP, FNP-BC 2nd Vice President - Education/Conference Awright133@aol.com
Exciting news for NPs! Have you seen the new NP billboard on I-4 at the State Fairgrounds?
Visited the new website? www.NPFLA.info or the new Facebook page?
Join local ARNP colleagues in a vibrant professional association and be a part of the progress for nurse practitioner practice in Florida! Tampa Bay Advanced Practice Nurses Council
---
From AANP
Celebrating the 50th Anniversary of the NP Program - As you know, 2015 marks the 50th year of the NP degree program. AANP is gearing up to mark this milestone with a dynamic and engaging integrated public relations and public awareness campaign, leveraging national cable television, market-specific television spots on top shows, radio spots in select markets, on-the-ground events, and more. The campaign will reinforce NPs' 50 years of leading the charge and focus on building awareness among health care consumers as well as policymakers at the local, state and national levels. NPs have a most compelling story to tell, and the 2015 campaign will deliver a powerful message throughout the year.
---
News You Can Use
The Florida NP Network has taken the next step to keep our members informed. Keep abreast of changes in your practice around the state and around the nation. You can join us today on Facebook under Florida Nurse Practitioner and Twitter under FloridaNP. We hope to hear from you.
Send us your articles
It is wonderful to spotlight Nurse Practitioners and highlight happenings in your area. Please submit names and events to floridanpnetwork@gmail.com. FNPN newsletter welcomes your input!
FNA Pre-Session Legislative Report-Prepared by Alisa LaPolt, Topsail Public Affairs - Click Here
St. Peter's Blog (St. Petersburg, FL) Christine Jordan Sexton - January 14, 2015 Docs, hospitals, and trial attorneys targeted in Florida Chamber's seven-step health plan - Click Here
Ebola 2015-What's New?
Every year has its share of significant world events. 2014 is no exception! From the rise of several crises worldwide to life-threatening incidents here and there, the past year left a number of ordeals that humanity has to address. Ebola is just one of those urgent matters that hopefully 2015 will be the year in which the Ebola virus is completely defeated. So what is happening with this virus and what is the current situation? - Click Here
News Articles
Health Law Impacts Primary Care Doc Shortage
Dr. Daniel McMurtrie: Time for House to vote on SB 2